Home Insurance
• Home Insurance
• Renters Insurance
• Condo Insurance
• Umbrella
• Dwelling
• Farm Insurance
• Crop Insurance
Auto Insurance
• Auto Insurance
• Boat Insurance
• Motorcycle Insurance
• Recreational Vehicles
Life Insurance
Life insurance is an important part of your personal safety net, especially if you have financial dependents.
Commercial Insurance
• Business Auto Insurance
• Liability Insurance
• Business Owners
• Workers' Compensation
• Commercial Umbrella
AARP - 55 Alive / Mature Driving:
AARP-55 ALIVE/MATURE DRIVING (8-hours):
The American Association of Retired Persons (AARP) offers an 8-hour class to people 55 years of age or older. It is designed to help individuals improve their driving skills. By taking this course, you can save money on your car insurance premiums and become a better driver! Minnesota law requires insurance companies to offer you up to a 10% reduction for three years upon completion. The course is two sessions of classroom. It includes a video, work book and class discussion - NO DRIVING AND NO TESTS. Attendance at all 8-hours is required to receive credit.

AARP-55 ALIVE/MATURE DRIVING REFRESHER COURSE (4 -hours):
If you have taken a state approved 8-hour Defensive Driving Course (55 Alive/Mature Driving) in the past, now you can renew your 10%, 3 year car insurance discount by taking this state-approved, 4-hour refresher. There is no driving and no tests. You will receive a certificate of completion to provide to your insurance company. Be sure to bring your drivers license to class. You have a number of refresher classes to choose from.
Latest News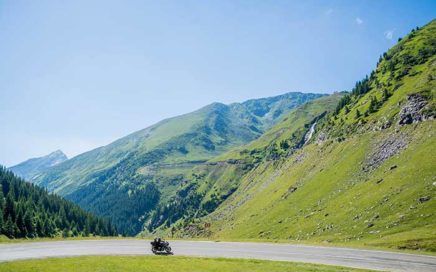 As the temperatures rise and the flowers start to bloom, it is easy to notice the boom in motorcycles on the road here in Minnesota. You may think to yourself that it really looks enjoyable to take a long ride along Highway 61 on a beautiful sunny day and the blue skies reaching out past the end of the highway.